In futurism and science fiction, it is often described as a hypothetical iteration of the Internet as a single, universal virtual world that is facilitated by the use of virtual and augmented reality headsets. The launch of Oculus and the other virtual reality Headsets opened a new phase in the user experience, creating immersive applications. However, spherical content can be used with a cross-media approach not only in VR Headsets, but also on the web, mobile and in immersive installations. Today, when VR technology and web 3.0 development business firms and technologists refer to the Metaverse what they are really talking about is a VR world that is at work even when you are not engaged with it, which is not something unlike the real world. Not only VR, the Metaverse also includes AR aspects of digital experiences which create a new kind of reality through its combination of the real physical world and the digital world we have created for ourselves. However, that doesn't mean that the Metaverse can only be accessed through VR/AR.
Also, the use of blockchain-based tokens and cryptocurrencies in Web3 are important aspects of the potential internet era. Among other things, users can earn rewards for their contributions to the platform's growth by transparently monetizing and contributing to online upgrades. Despite the bear market challenges posed to the crypto and NFT sectors last year, massive growth of Web3-ready markets continues worldwide. Reflecting this growth, CES 2023 went beyond Web3 gaming and other enthusiast crowds. Indeed, several legacy brands took the time to elevate their commitment to building in Web3. Additionally, several talks from industry leaders in the growing Web3 sector headlined panels at CES 2023, focusing on the future role of Web3 technologies in streaming, AI, and more.
This technology works just like a computer game, in which a user can walk around, interact with items, and play animations. Carraro LAB has adopted these technologies to create the first examples of VR websites for famous brands, including for example the new 1000 Miglia website with large "immersive experience" sections. Decentralized architecture- In contrast to the present scenario where corporates and businesses control most of the internet out there, Web3 is going to be decentralized which in turn will let individuals own the internet.
What is Mixed Reality?
At present, hardware development is focused on overcoming VR headset limitations, sensors, and increasing immersion through haptic technology. The need for VR technology has limited metaverse growth and acceptance on a large scale. In reverse, people may be paid to rate poorly and write negative reviews of an app or service. It is the goal of Web 3.0 to reduce the incidence of such manipulations. Artificial Intelligence is a key component of the internet since it assists in distinguishing between legitimate and fraudulent actions, thereby providing more accurate information to users. In addition, when the internet and tech world try to familiarize itself with Metaverse, discussions on Web3 are also crucial.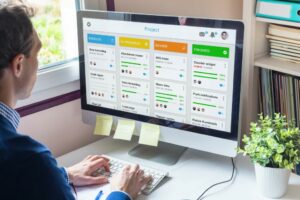 Web3 entails that access will be universal and ubiquitous across regions, networks, and devices. Actually, we should stop praising claimers and start valuing the silent doers, where claims are replaced by actions; where pitch decks are replaced by MVPs; and MVPs are replaced by consistent products. Sign up for The Node, our daily newsletter bringing you the biggest crypto news and ideas. Learn more about Consensus 2023, CoinDesk's longest-running and most influential event that brings together all sides of crypto, blockchain and Web3. Web 3 ideas like NFTs are only part of building the next generation of the internet, argues the host of the "Hello Metaverse" podcast. It is this last characteristic that makes Web 3.0 similar to the Metaverse, but the two technologies are distinct from each other.
In addition to the aforementioned P2E gaming, DeFi can turn users into market makers. DApps like Aave or Curve provide users with automated loans, provided users deposit collateral in smart contracts first. Blockchain-powered DApps can even tokenize stock derivatives, fiat currencies, and commodities like gold and silver. For instance, Synthetix does this by linking their underlying value with the help of Chainlink , thus making them available for on-chain trading. Decentralized finance , known as "the" web3 foundation, hosted on blockchain networks and deployed by smart contracts, is perhaps the most obvious use cases for web 3. DeFi's decentralized applications cover the entire range of traditional finance, but without banks or market makers.
BlockbusterDAO launched to collect enough funds to buy back Blockbuster IP from the Dish satellite firm. They would've then used that IP to launch a decentralized platform to fund movies and TV shows. If that becomes the case, the metaverse would not exist as a separate virtual layer but one that seamlessly integrates into the existing plane of existence. For now, the metaverse market is projected to be worth some $3 trillion by 2031, a 47% increase in terms of compound annual growth rate. The implication of such inter-platform networking is that various institutions, businesses, and organizations don't need to develop their own infrastructure because they would use the metaverse. Having digital currency, or NFTs, in a digital wallet to use within these platforms.
How Web3 Plays a Role in Employee Development with AR and VR Technology
The same way XR has not disappeared, because it is a resilient and consistent industry based on hardware, software and tangible results. Thus, 2023 has to be a year where the web3 community is placed properly in the timeline of facts, looking back to the tech legacy before more claimers show up. Also, it is the time to do the 12 labours, achieving serious results to claim its place side my side of the pantheon of consistent technology. Underlying technology – Web 3.0 will also rely on the latest version of the Hypertext Transfer Protocol , enhanced by artificial intelligence to map semantic relationships.
All of these spaces would be interoperable with each other, and the metaverse would be hosted on the blockchain so that there is no single entity controlling it.
Web3 and the metaverse promise to be the next iteration of the internet, ripe with opportunities for creators, consumers and brands.
Also, they will both use AI to make the experience more seamless – Web 3.0 will use it for semantic correlations and the Metaverse will use it for 3D reconstruction.
For nearly two decades CMSWire, produced by Simpler Media Group, has been the world's leading community of customer experience professionals.
This technology works just like a computer game, in which a user can walk around, interact with items, and play animations.
They are going to use a courier and as such your details would be given to them as well so they can deliver your product and contact you in case of difficulties.
The following discussion will make it clear how you can "own" the internet in the Web3 era. The expected CAGR or compound annual growth rate of the market is 15.0% as things roll on from 2022 to 2030. Forward-thinking firms and immersive https://globalcloudteam.com/ enthusiasts can leverage spatial computing today. The open-source architecture will also encourage greater accountability, as peer reviews will be more common, therefore evolving XR and Web3 design as the marketplace emerges.
Why Outsourced Talent Is the Best Choice for Your Company's Mobile App Development
With the majority of people staying in their homes, they were consuming media and utilizing their smart phones more frequently than they ever have before. With this change, we witnessed an explosion of mobile-based AR features for shopping and commerce. May 20, 2021, Deloitte study states that out of 1.5 billion worldwide AR users 100 million of them are making use of AR in order to buy.
It may be spatial in nature – While Web 1.0 and Web 2.0 offered two-dimensional experiences, Web 3.0 may be immersive and offers spatial experiences similar to the real world. To achieve this, there will be a spatially-interactive layer on top of the digital information layer, which uses sensory triggers and controls like voice, gesture, biometric commands, and others. Service DAOs use on-chain credentials to funnel and allocate resources from one DAO to another through the creation of decentralized working groups, allowing members to work in the Web3 world.
How to Overcome the Challenges of Augmented Reality Development
Of course, the critical point of comparison is the portraits of web 3.0 and Metaverse. The metaverse is a 3D world where you can interact with 3D friends, objects, places. For example, you can play games with your friends from the creator's ground.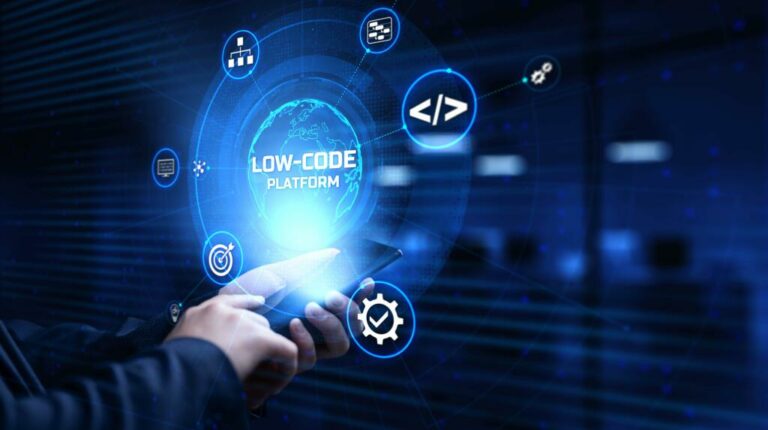 Besides actually having a crypto wallet, many dApps require that the user has funds in the wallet, either in the form of cryptocurrency or US dollars. Not all Web3 distributed apps require the use of a crypto wallet, but the majority do. It's reasonable to assume that if crypto wallets are required to participate in Web3 to any extent, there are a huge number of people who are not able to be a part of it. GamesBeat's creed when covering the game industry is "where passion meets business." What does this mean? We want to tell you how the news matters to you — not just as a decision-maker at a game studio, but also as a fan of games. Whether you read our articles, listen to our podcasts, or watch our videos, GamesBeat will help you learn about the industry and enjoy engaging with it.
Both are important and both will change the way we interact virtually but at their core, they have fundamentally different focuses. Web3 is about decentralizing control and access, while allowing content creators to own their content — and much of what is accompanied by it (revenue, data, etc.). Web3 services introduce integrated technologies, enabling developers to access new online landscapes. Many elements contribute to Web3's infrastructure, notably real-time 3D augmented, virtual, mixed reality (AR/VR/MR) immersive experiences. Another key element of the web3 vision, NFTs, make it possible for unique items to exist in digital worlds. A metaverse is a network of 3D virtual worlds focused on social connection.
Revamping social media
The evolution of virtual and augmented reality technologies has led to the establishment of new standards for the Internet in 3D, including web VR, web AR, web XR . Meanwhile, the concept of user incentivization does not exist at all. For example, Web3 services may reward users with tokens or cryptocurrency for willingly sharing their data to keep things transparent. Additionally, VR content is becoming a foundation for the Web3 economy. While not as popular as AR marketing campaigns, brands use VR Metaverse platforms to promote upcoming products and campaigns.
The tech giant introduced two AR cosmetics tools that allow users to test various cosmetics look like on their faces, or on a range of models while they shop for cosmetics. In the case of Web3, the users can cultivate, own, sell, and buy their content. Minecraft's social gameplay represents an innovative analogy to a metaverse. Mark Zuckerberg, chairman of Facebook, announced that the company will develop a metaverse in 2021. Decentralized applications run on a blockchain can be referred to as Web3 in the context of Ethereum.
The metaverse will be built using VR, human-computer interaction methods, 3D design and modeling, and others, along with AI. Intrinsic immersiveness – Web 3.0 is not intrinsically immersive and will have digital information layer processing using semantic web technology, with spatial interaction layers overlayed on top of it. Web 3.0 can also work without the spatial interaction layer, which is not the case for the Metaverse as it relies on spatial interactions in an immersive environment mimicking the real world. The second iteration was the social internet where users both generated and consumed content, and there were a few platform providers powering the channels for content generation and consumption. Our sister community, Reworked gathers the world's leading employee experience and digital workplace professionals. In the world today, only around 171 million people own VR devices , which severely limits the 3D virtual experiences that the metaverse is supposed to provide.
A Beginner's Guide to the Virtual Reality Market
Depending on how the company has set up their store this could be another third party like Shopify. Websites started allowing people to comment on their articles and soon we had online stores that we could buy from. With all the hype around NFTs and crypto at the moment, a lot of people are assuming that this is all web3 is. This latest round brings the total amount of raised funding for Thirdverse to $33 million.
A dApp requires that the app be decentralized, permissionless and utilize blockchain technology. A potential solution regarding crypto wallet addresses is the use of the Ethereum Name Service , which converts machine-readable identifiers to human-readable domain names. The ENS is a Web3 blockchain mechanism that enables people to create their own unique and memorable usernames. An ENS domain name typically costs around $100 to register for a period of a year. As technologies related to augmented and virtual reality continue to… Even online games available on all platforms have limitations between them.
The company's blockchain projects make use of fungible tokens that are used to buy digital assets of the world like virtual land or outfits for avatars. Metaverse is still at an infant stage and hasn't been fully developed. Internet users and technologists see great potential in this technology even at that level. Games like Fortnite help to bring some amount of clarity to the term "Metaverse". World of Warcraft lets you buy and sell things online, in-game, and it is a gaming world that lives in its own persistently.
She has been building next-generation social products at various consumer companies. Annie Zhang is the host of the "Hello Metaverse" podcast where she explores the cultural and societal implications of its developments. She has been building next generation social products at various consumer companies.