Creating a mobile game from scratch within just seven days may seem like an impossible feat, but that's exactly what a group of talented individuals did during the 2022 GameUp Africa Jam. Held from October 4th to 11th, the game jam brought together 170 participants, eager to show off their game development skills. Of these, 80 individuals officially joined the competition, making it one of the biggest game jams ever held on the continent.
It was not just about letting people learn about game creation, but also giving them an opportunity to use those skills in building their own projects. The theme for the 2022 GameUp Africa Jam was "Sounds of Africa", which challenged participants to create mobile games that incorporated African sounds. This could be anything from a simple tune to an animal sound or a full-blown soundtrack. Despite the strict guidelines and tight deadlines, participants rose to the challenge, creating some truly exceptional games.
It was also quite fascinating to find out that most of the submissions were made by individuals who were part of the 2022 GameUp Africa Bootcamp as well. It was really encouraging to see the massive growth that some of our learners experienced over the last two months.
Game Jam Submissions
We are excited to not only review the projects but also share them with everyone who might be interested in giving feedback to our amazing creators.
They include:
Additionally, the Game Jam was quite instrumental in helping us celebrate the various cultures and languages found across Africa. This was quite evident in not just the gameplay ideas but also the variety of titles given, some inspired by Swahili and Pidgin.
Testimonials
"I want to really appreciate GameUp Africa for this wonderful opportunity."


Adeniyi Okeyale, Nigeria
"Having been part of the Game Up Africa Bootcamp, making a game in one week was definitely not new, but the catch was on the ideation and collaboration. At the time, we used Plastic SCM for collaboration and for some reason, it took forever to set up.

I worked in a team of two, my partner was Eric Mwenda, a highly creative and talented guy. We had a lot of ideas coming through and I think at some point, we were too ambitious with the project, we had to break it down and do an MVP.

We did an educational African-inspired game GameSchool that teaches early education mathematics and allows teachers to modify the questions that the players encounter in the game. All in all, it was a tense, exciting experience.

I'm happy with how things turned out eventually because we were able to adequately demonstrate the concept of the game and were graded among the top 3."

Dorothy Orina, Kenya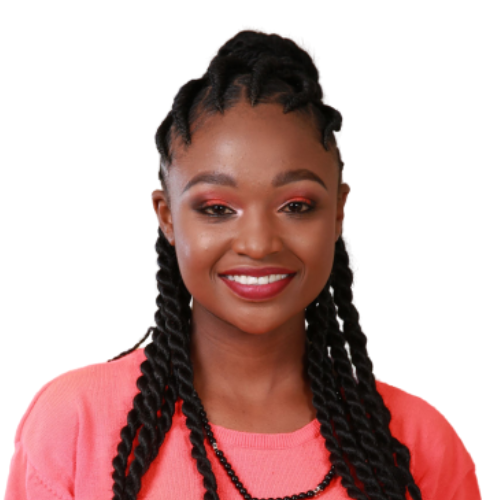 "Thank you Maliyo for sharing the great opportunity for Africans to tell their stories."

Hellen Nzwii, Kenya
"Looking forward to being a part of the Maliyo Games team."

Nkosinathi, South Africa
Overall, the 2022 GameUp Africa Jam was a huge success, and the organisers are already planning future editions. Interested in joining the fun? Whether you're an aspiring game developer or just a fan of mobile games, make sure to stay in touch with us via our Twitter, Facebook or Instagram pages to stay in the loop.
Who knows? You could be the next winner of the GameUp Africa Jam!