As the global gaming industry continues to expand, an exciting development is the rise of Africa's gaming scenes. Among the influential voices shaping this emerging landscape is Hugo Obi, the Founder, and CEO of Maliyo Games. With the commitment to showcasing African culture and creating unique gaming experiences, Maliyo Games has become a leading force in the African gaming industry. 
This year, Hugo Obi will be sharing his insights and perspectives at the highly anticipated Nordic Games 2023 (NG23).
The NG23 is an annual gathering of game developers, industry professionals, and enthusiasts, and will be held in Slagthuset in Malmo, Sweden from May 23 to May 26. This highly anticipated event serves as a platform for sharing knowledge, networking, and exploring the latest developments in the gaming world. With a diverse lineup of speakers and engaging sessions, the conference offers a valuable opportunity for attendees to stay at the forefront of the industry.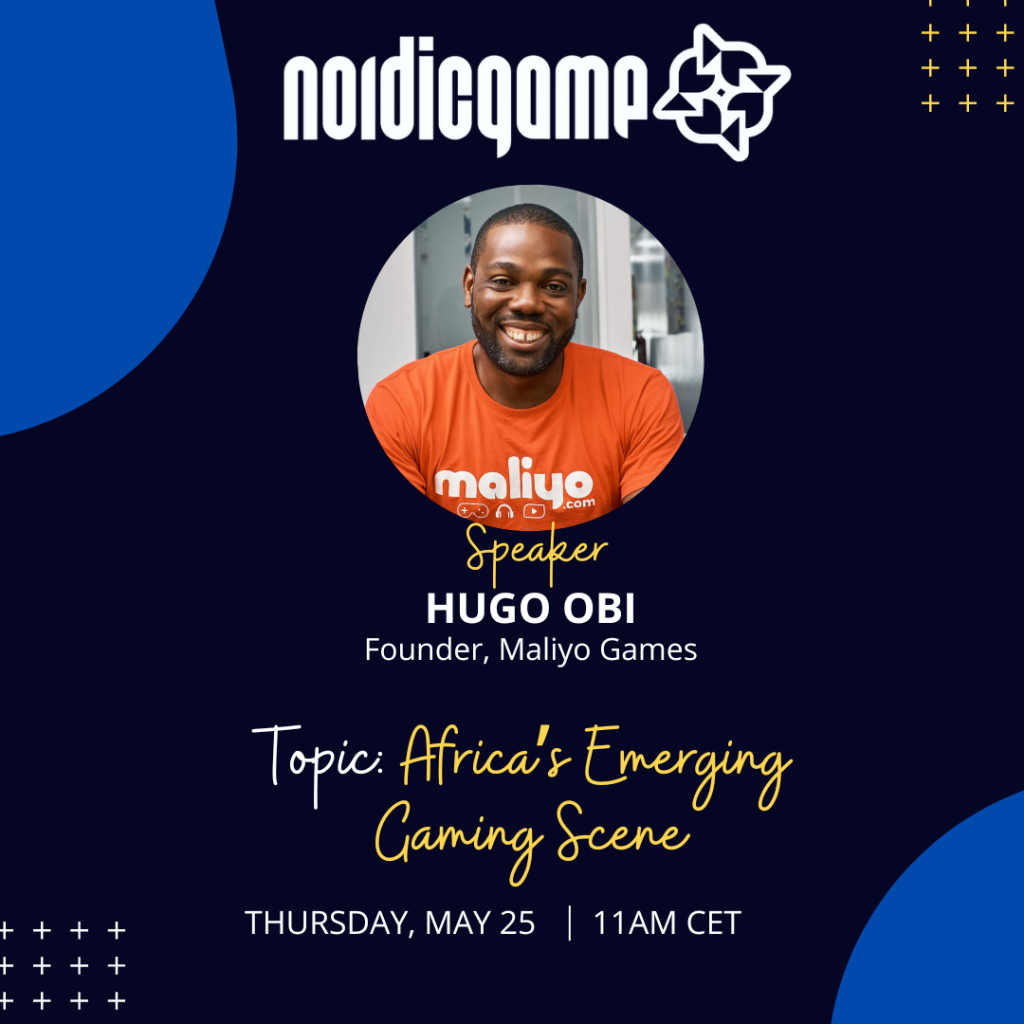 Hugo's session at the Nordic Game will delve into the thriving gaming scenes emerging across Africa. With a focus on Maliyo Games' experiences, Hugo will shed light on the unique challenges and opportunities within the African gaming industry. Attendees can expect to gain valuable insights into how Maliyo Games has navigated this rapidly evolving landscape, from integrating African culture and storytelling traditions to captivating players worldwide.
Our vision at Maliyo Games is to celebrate Africa's rich cultural heritage and create gaming experiences that resonate with players across the globe. "The Nordic Region is home to some of the most successful mobile game studios in the world. It is a great privilege to share the progress we are making with this community, as well as learn from their mistakes as we work towards building Africa into a destination for gaming." – Hugo Obi, Founder of Maliyo Games.
During the conference, Hugo is eager to connect with like-minded individuals, mobile game studios, and educational institutions. He is interested in learning from the Finnish gaming culture, exploring potential collaborations, and expanding the network of Maliyo Games within the global gaming industry.
Join Hugo Obi, at the Nordic Game Conference on the 25th of May at 11 AM (CET) as he shines a spotlight on Africa's emerging gaming scenes. The Conference itself will be held at Historic Slagthuset, located in the vibrant city of Malmo, Sweden.
Looking to meet Hugo Obi during the event? Connect via LinkedIn: @Hugo Obi.