Hello, gaming enthusiasts! We are excited to announce the impressive lineup of games that have been submitted for the Maliyo Summer Game Jam which held from 24th July – 31st July 2023, themed "Afrofuturism." The jam brought together talented developers from around the world to create captivating and innovative Afrofuturistic games that showcase the rich and diverse culture of Africa. In this blog post, we unveil the exciting games that emerged from the Summer Game Jam, each offering a unique adventure into Afrofuturism.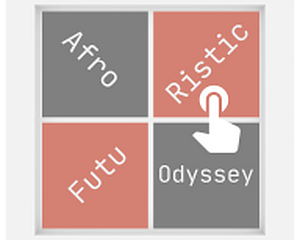 Embark on an Afrofuturistic Odyssey and immerse yourself in a captivating puzzle adventure that unravels Afrofuturistic revelations. Solve intriguing puzzles and traverse through a mesmerizing world that merges tradition with innovation. This game offers a journey that sparks the imagination and leaves players yearning for more.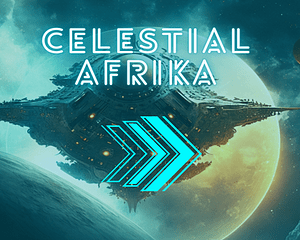 Witness the audacious claim of Mars as Africa's territory in Celestial Afrika. Assume the role of a space captain defending Africa's Martian legacy from rival continents vying for its resources. Engage in intense space battles, unlock advanced technology, and navigate ever-changing alliances to secure Africa's dominance in the cosmos.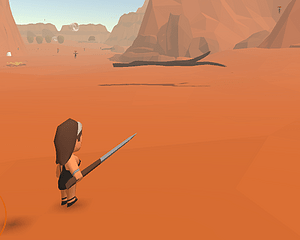 In Lyghani, step into the shoes of a courageous girl of African descent who must confront cyborg invaders hoarding vital water resources. Will Lyghani be up to the task of saving her homeland? Unravel the thrilling story and immerse yourself in a narrative-driven adventure that celebrates African resilience.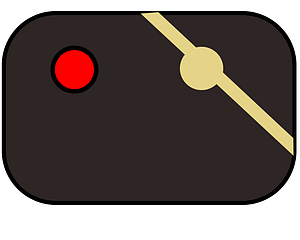 AfroVerse Adventure seamlessly blends traditional African aesthetics with futuristic elements. Embark on an action-packed journey where you'll meet extraordinary characters, conquer thrilling challenges, and unveil the untold stories of Afrofuturism. Get ready for a runner game like no other, enriched with engaging puzzles that keep the excitement flowing.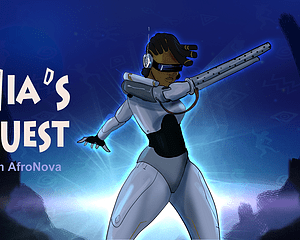 Experience Afrofuturism through the eyes of Nia, a young adventurer with a big heart and even bigger dreams. Nia's Quest takes you on an uplifting journey of self-discovery and courage, set in a vibrant world that celebrates Afrika's rich cultures. Traverse through beautifully designed 2D platformer landscapes and uncover Nia's inspiring tale.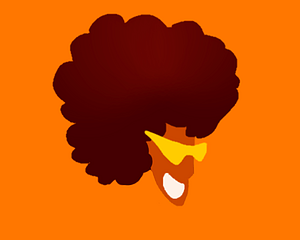 Become a true warrior as you race against time in Afro Floor Runner. With special "All For Running On (AFRO)" Shoes, run on surfaces matching the colour of your shoes. Experience the rush of adrenaline in this parkour-inspired game set in a futuristic metropolis influenced by Afrikan cityscapes.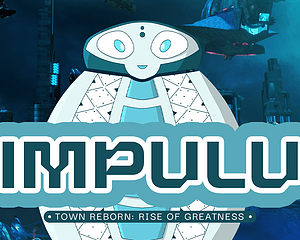 Welcome to Impulu, a captivating world where Akin, an inventor, and her bot set out to retrieve the stolen energy orb called Hereal. Knock out monsters and collect keys to power up and retrieve the precious orb. Embark on a thrilling adventure crafted by team "The Crew."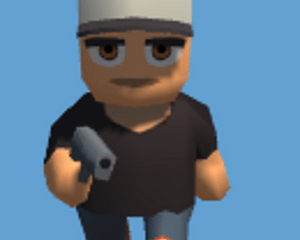 Dive into the vibrant street culture of Afrika's bustling cities with Troupe Race. This high-paced racing game merges Afrofuturistic elements with competitive racing, as you compete with friends or AI opponents and uncover the electrifying world of Troupe Race.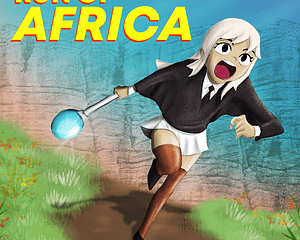 Explore the diversity of Africa's landscapes in Run of Africa, a visually stunning endless runner. Dash through ever-changing environments, fight enemies and unlock hidden treasures in this game that seamlessly blends Afrofuturism with cultural storytelling.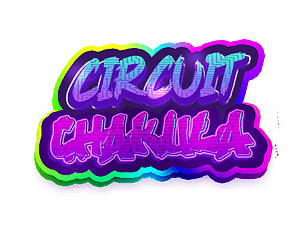 Embrace the futuristic fusion of technology in Circuit Chakula. Step into the shoes of a night mechanic and explore the mesmerizing Africa of the future. Unravel mysteries and engage in thrilling adventures that showcase the potential of Afrofuturism.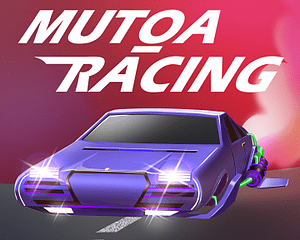 Experience the future of racing in Mutoa Racing, inspired by a futuristic view of Nigeria and Cameroon. Get your adrenaline pumping with high-speed action and customizable vehicles in this game that embodies the spirit of innovation and progress in an Afrofuturistic world.
Each of these games represents the spirit of Afrofuturism, celebrating the heritage and diversity of Africa while envisioning a technologically advanced future. We commend all the talented developers who participated in the Maliyo Summer Game Jam 2023 for their creativity and dedication in creating these remarkable gaming experiences.
The future of Afrofuturistic gaming is bright, and these games are just the beginning. Make sure to check out these incredible games on their respective Itch.io pages and support the developers who are pushing the boundaries of gaming innovation.
Stay tuned for more updates on the Maliyo Games journey and the impact of Afrofuturism in gaming! Happy gaming!