The gaming industry has been evolving at an astonishing pace, and Africa is no exception to this exciting trend. To nurture and empower budding talents in game development, Maliyo Games proudly presents the 3rd Annual GameUp Africa Bootcamp.
This transformative 5-month online training program offers a unique opportunity for entry-level game developers from across Africa to embark on a journey of skills-building, mentorship, and creativity.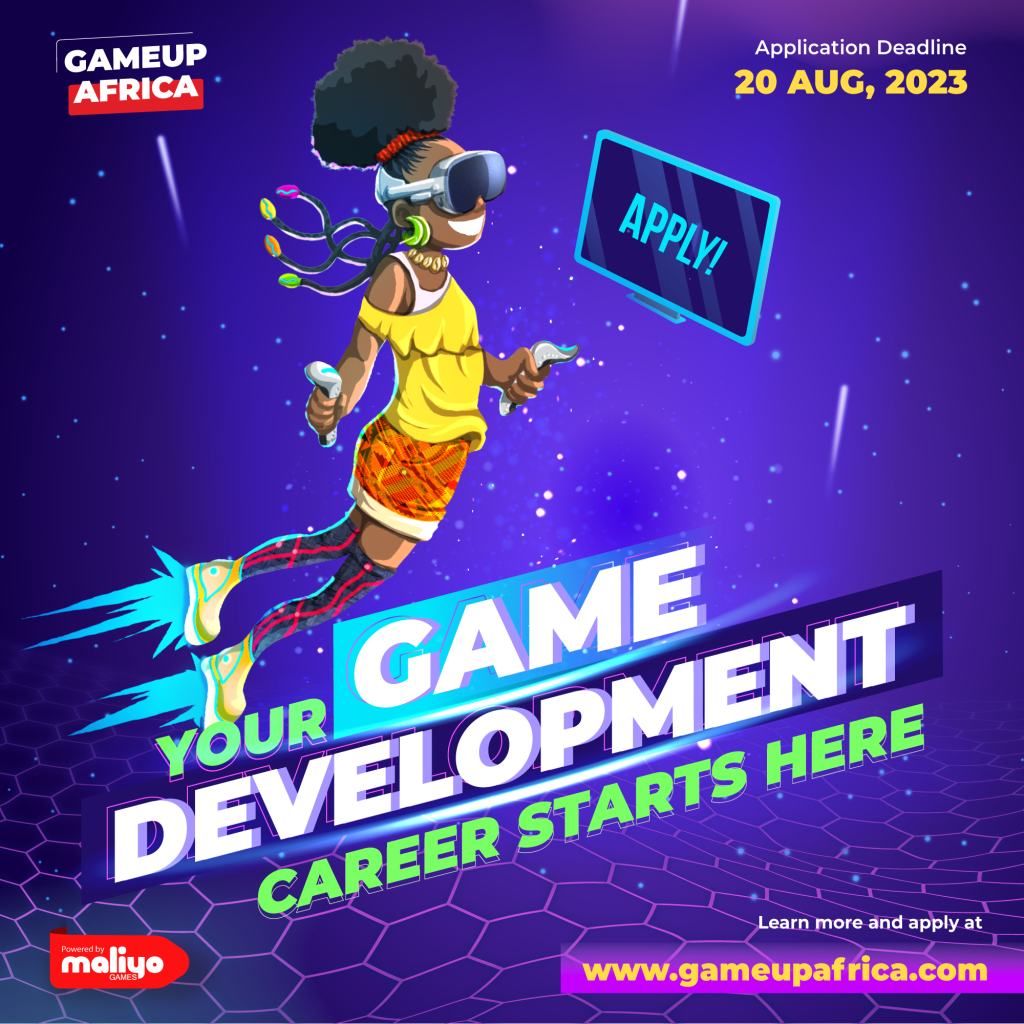 A Pathway into the Games Industry:
Are you an aspiring developer looking to turn your passion into a rewarding career? GameUp Africa is your gateway to the dynamic and exhilarating world of game development. Designed to equip participants with essential skills and knowledge, the boot camp covers a comprehensive curriculum that spans game mechanics, level design, in-game monetization, gamification techniques, artificial intelligence, machine learning, teamwork, collaboration, and presentation.
Game Up Africa 3rd Edition isn't just a boot camp; it's a movement that is set to redefine the African gaming landscape. By equipping aspiring game developers with the tools, knowledge, and mentorship needed to thrive, this edition of Game Up Africa is poised to unleash a wave of creativity, innovation, and economic growth.
Here's what sets GameUp Africa apart:
State-of-the-Art Curriculum: Dive into a carefully crafted curriculum that encompasses critical aspects of game development, ensuring you gain a solid foundation and stay ahead of industry trends.
International Mentors: Learn from experienced mentors and industry experts from around the world. Benefit from their insights, guidance, and real-world expertise to elevate your skills to new heights.
Project-Based Learning: Engage in hands-on, project-based learning that immerses you in practical scenarios, allowing you to apply your knowledge and unleash your creativity.
Peer Support Community: Join a vibrant community of like-minded individuals who share your passion for game development. Collaborate, network, and learn from your peers throughout the boot camp journey.
Who Can Apply?
GameUp Africa is open to individuals who meet the following criteria:
Possess existing programming skills (experience with languages such as C#, C++, HTML, and JavaScript preferred)
Reside in Cameroon, Ghana, Kenya, or Nigeria
Have access to a laptop or desktop
Able to commit to the 5-month training program
Key Dates to Remember:
Application Deadline: 20th, August 2023
Assessment Day: 23rd, August 2023
Training Starts: 28th, August 2023
Graduation: 8th, December 2023
Join the Movement!
If you're a young, passionate game developer, or if you've ever dreamed of bringing your game ideas to life, now is the time. The doors to Game Up Africa 3rd Edition are wide open, and the journey to becoming a game-changer in the African gaming industry awaits.
Applications are now open and will close on 20th August 2023. Don't miss out on this extraordinary opportunity to be part of a revolution that is reshaping Africa's gaming future.
To learn more and apply, visit the official Game Up Africa website: www.gameupafrica.com
Together, we're embarking on a journey of innovation, creativity, and growth with Game Up Africa 3rd Edition. Join the movement and shape the future of African game development!