The gaming industry has transcended borders, bringing diverse cultures and talents onto a global stage. The African games industry, though still emerging, holds immense potential. This year, at the highly anticipated Gamescom Conference 2023, one of the key figures shaping this potential will be taking the stage – Hugo Obi, Founder and CEO of Maliyo Games and other industry experts to explore the realities, opportunities, and ever-progressing landscape of the growing African games industry.
This event, which is set to hold from Monday, August 21 – 22, 2023, in Cologne, Germany, serves as a vital platform for the global gaming industry to connect, share knowledge, and envision the future of gaming. We are excited to contribute to this exchange of ideas by shedding light on the African games industry and its boundless potential.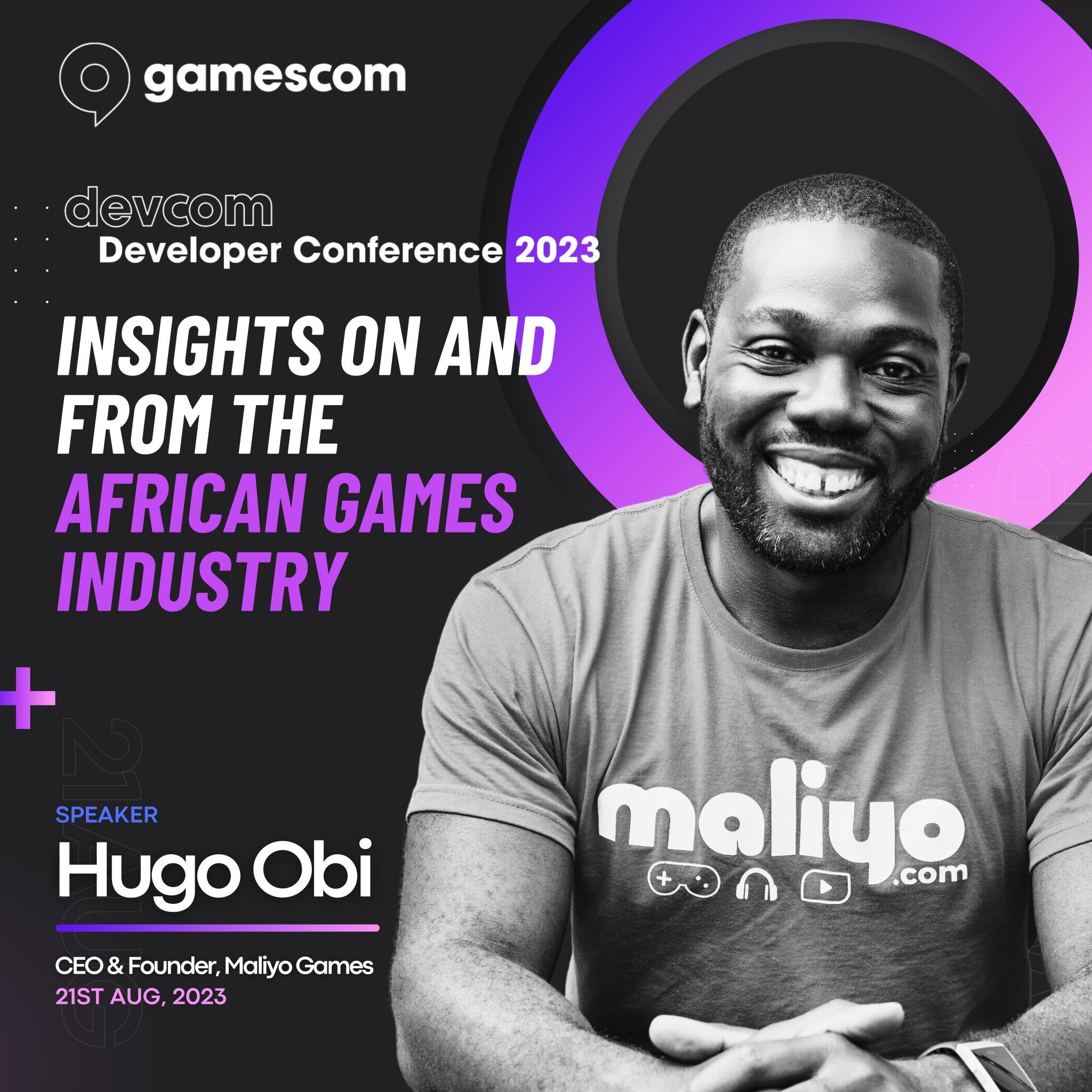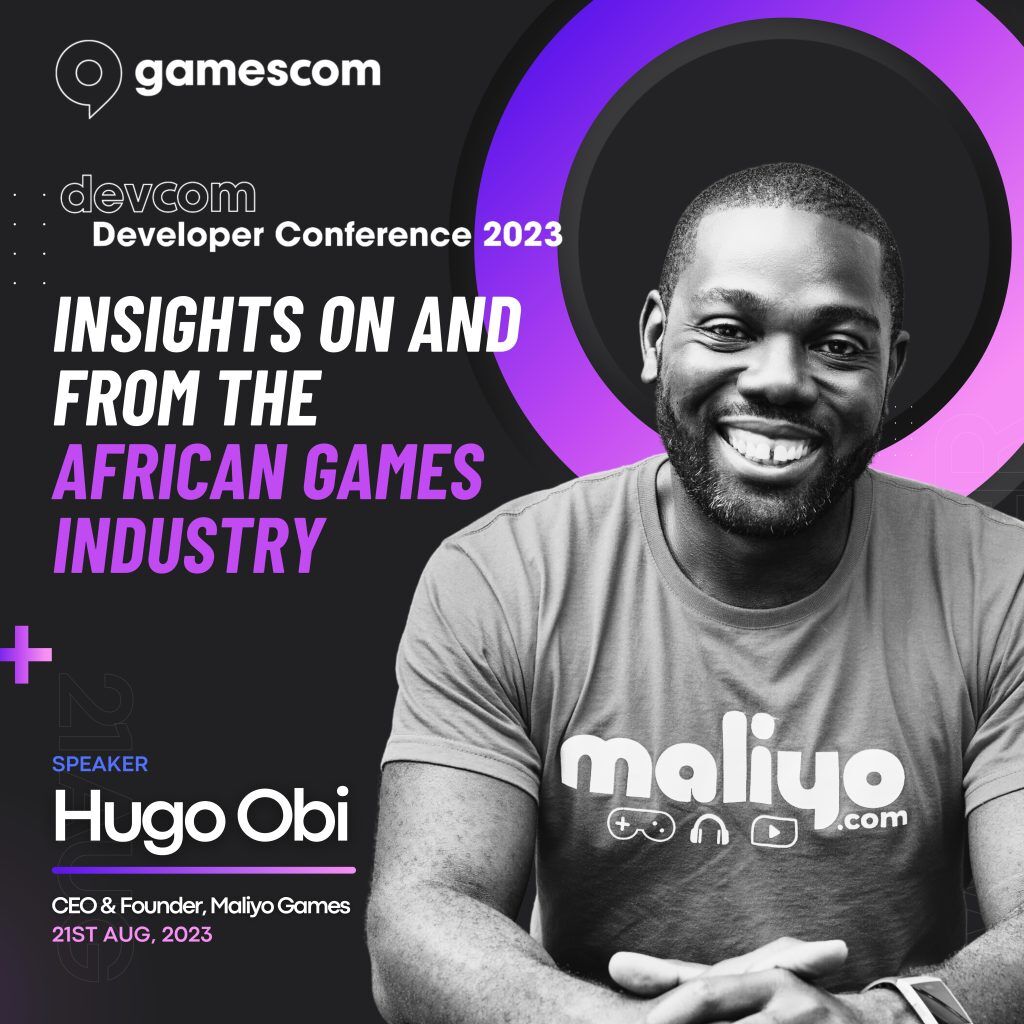 DevCom Developer Conference 2023: Exploring the African Gaming Industry
Slated for August 21, the Devcom conference is set to host a captivating panel session, bringing together key stakeholders from within and around the African games industry. The session; "Insights on and from the African Games Industry", promises to explore the realities, opportunities, and continuous evolution of the African gaming landscape.
Meet the Speakers
A panel of influential figures will grace the stage alongside Hugo Obi, among them are; Thomas Shiva (Founder, CEO, and Creative Director of Digital Realm Entertainment, Nick Hall (CEO RenderHeads), Limpho Moeti (Business Developer Manager, RocketRide Games), guiding the discourse as the host is Victor Bassey, VP of Business Development at Starbreeze AB. This session will delve into the depths of the African gaming scene to explore the realities, opportunities, and ever-progressing landscape of the growing African games industry and shed light on why the African games industry is considered the next creative and commercial frontier.
Attendees will gain a more profound introduction to the African games industry and have the unique opportunity to engage with panellists directly on a broad spectrum of topics related to the region.
Catalyzing Growth and Innovation
As the African gaming industry gains global attention, Maliyo Games remains steadfast in its commitment to innovation and diversity. Through culturally rich and socially impactful games, the studio is driving the narrative of Africa's untold stories. The participation of Maliyo Games in the Devcom Conference exemplifies its dedication to fostering a dynamic gaming landscape on the continent.
About Hugo Obi
Hugo Obi, the visionary behind Maliyo Games, is a central figure in this narrative. His talk at Gamescom 2023 will illuminate emerging trends in the African games industry. Maliyo Games, under his leadership, has established a strong community and promoted diversity, contributing to the thriving gaming ecosystem on the continent.
During the conference, Hugo is eager to connect with like-minded individuals, mobile game studios, and educational institutions. He is interested to learn from the Gaming Industry, exploring potential collaborations, and expanding the network of Maliyo Games within the global gaming industry.
Looking to meet Hugo Obi during the event? Connect via LinkedIn: @Hugo Obi.